The Everyday Sublime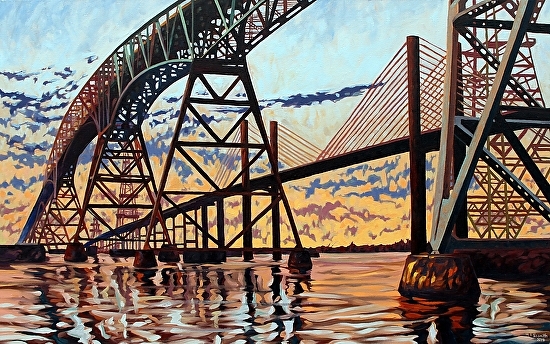 There are moments when even the humblest of subjects transcend the ordinary to become something more, something precious, rarified, or even sublime. Maybe it's the light, luminous and radiant and hinting at qualities beyond the merely physical. Sometimes the parts of the whole just seem to align like mythical planets and aspire to be greater than the sum of their parts. It's often beyond reason or explanation, a mystery to be approached but not achieved. It's the pursuit of these moments that gives a painting the power to elevate and inspire the perception of the viewer.
Some artists travel the globe seeking the wonders of the world for inspiration. I find the sublime in the everyday, transcendence from a car window. I find it in a glimpse of the sky dancing in the ripples of a canal on my drive to work. I see it in the silhouette of a tree passed while walking through my neighborhood. From the expression on a face at a bar to the perfect symmetry of a reflection, these moments surround and overwhelm me daily.